OMAHA – In January 2023, La Vista will have a new concert hall intended to be a "crown jewel" for the ongoing downtown development.
The Astro Theater, just off 84th Street in La Vista, is expected to accommodate 2,500 people in its indoor theater and 5,000 in the adjacent outdoor amphitheater which will overlook a 34-acre public park.
"It's supposed to be kind of a heartbeat of the downtown entertainment component," said Chris Erickson, co-founder of Omaha-based City + Ventures, which is developing the City Center project.
Omaha's 1% Productions and Kansas-based Mammoth are also behind the $ 23.6 million theater. Marc Leibowitz, co-owner of 1% Productions, told reporters Wednesday at the groundbreaking ceremony that the theater's flexibility will be unique among venues in the Omaha region.
"Precisely inside, he can be seated. This may be general admission. The stage is moving so that the hall can be shrunk so that it can do performances from 900 (people) to 2,500, "he said, adding that the permanent backstage areas would serve both indoor venues. and exterior. "We just put a lot of thought into making sure we put everything we could into this facility to make it flexible."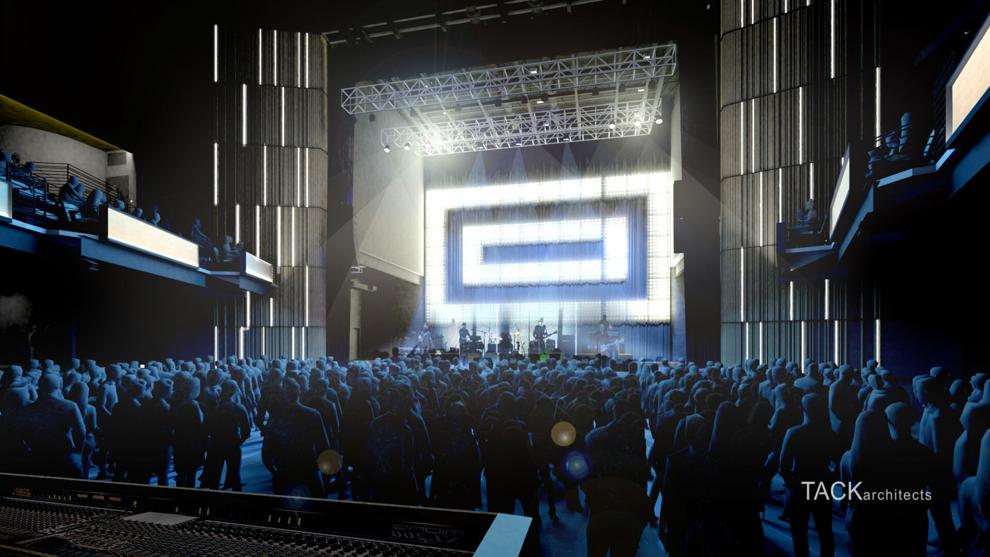 Leibowitz expects the venue to host concerts encompassing a variety of musical genres.