It would have been the 2022 Voodoo Music + Arts Experience Weekend, if the producers hadn't decided to skip this year. But New Orleans will be far from silent.
Millennium Tour feat. Bow Wow, Mario
Friday, 8 p.m., Smoothie King Center
Launched in 2019, the "Millennium Tour" features a procession of killer, filler-less, revue-style R&B and hip-hop acts that rose to prominence at the turn of the millennium. Like New Kids On The Block's 1980s-themed "Mixtape Tour," the idea is to present an uninterrupted, fast-paced procession of artists who have condensed their catalogs to the best 30 minutes, or less. This year's edition of the "Millennium Tour", dubbed "Turned UP!", features Bow Wow, Mario, Keri Hilson, Lloyd, Pleasure P, Bobby V, Sammie, Ying Yang Twins, Chingy, Dem Franchize Boyz, Lil Scrappy, Travis Porter, Crime Mob, Trillville and Day26. The tour stops Friday at the Smoothie King Center, which will be in a reduced capacity setting; only the floor and the lower bowl will be open. Tickets start at $59.50 plus service charge.
pusciferous
Friday, 8 p.m. Mahalia Jackson Theater for the Performing Arts
tool singer Maynard James Keenan tends to show up in New Orleans on Halloween weekends. Over the years he has played with Tool and its side projects A Perfect Circle and pusciferous at the Voodoo Fest in City Park. There's no voodoo this year, but Keenan and Puscifer will be in town anyway. In addition to Keenan, the band's roster includes multi-instrumentalist Mat Mitchell and keyboardist/vocalist Carina Round. They released their fourth album of electronically tinged sonic reflections, "Existential Reckoning", at the end of 2020. The band brings their quirky sense of humor – the "Existential Reckoning Tour" is subtitled "Let the Probing Continue" – at the Mahalia Jackson Theater for the Performing Arts on Friday. Nightclub opens the show. Tickets start at $29.50 plus service charge.
Lil WeezyAna Fest
Saturday, 3 p.m., Place des Champions
Hopefully Dwayne Michael Carter Jr. aka lil waynewill return on Saturday for the sixth edition of its Lil WeezyAna Fest. The first Lil WeezyAna Fest in 2015 coincided with the 10th anniversary of Hurricane Katrina. The first four editions were held downtown in Champions Square without incident. In 2019, Live Nation's Urban Music Division moved it to the grounds of UNO Lakefront Arena, doubling the event's capacity. But the day's heat took its toll, and two separate mass stampedes saw fans tumbling over barricades, being jostled, falling and being trampled. It was unclear if WeezyAna Fest would return; The shutdown of live music by COVID in 2020 and 2021 has rendered this question moot.
Three years after the misfires at UNO, WeezyAna Fest returns to its original home in Champions Square. It was originally scheduled for the last weekend of August, but the sold-out show was postponed at the last minute for reasons that were never fully explained by Wayne. In addition to the event's namesake, Saturday's roster includes another New Orleans native Rob49 more Moneybagg Yo and Coi Leray; surprise guests also tend to show up. Show time is at 3 p.m. General admission tickets start at $105 plus service charge.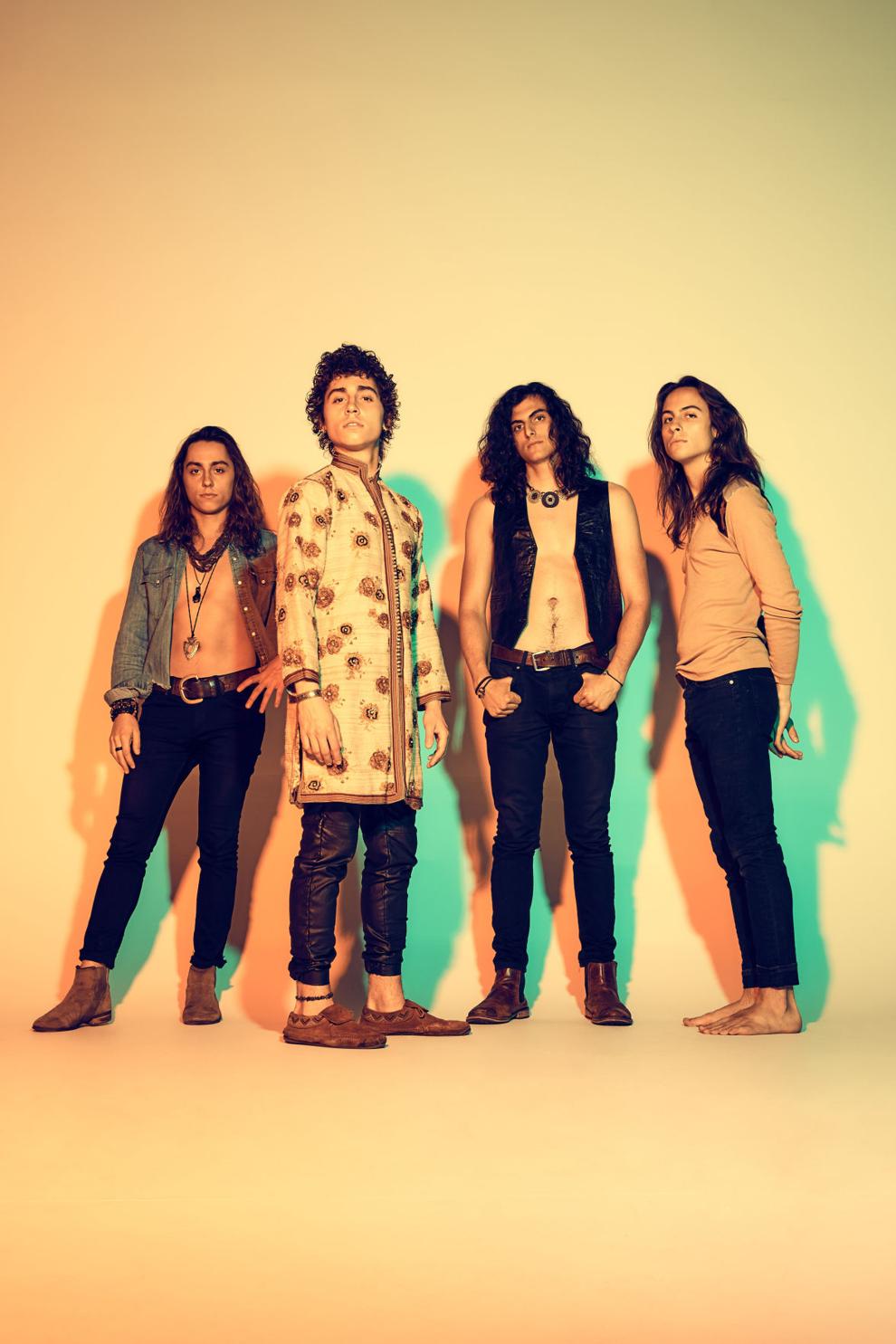 Greta VanFlotte
Tuesday, 7 p.m., Smoothie King Center
Ten years ago, three brothers from a small town in Michigan started a rock band dubbed Greta VanFlotte. They quickly found a following among rock fans who still miss Led Zeppelin. Singer Josh Kiszka's moan sounds a lot like Robert Plant's. His brother Jake based much of his approach to the guitar on that of Jimmy Page. They also tend towards grandiose lyrics and song and album titles. The graphics on their second album, 2021's "The Battle at Garden's Gate," even include symbols reminiscent of those found on Led Zeppelin's classic fourth album. Greta Van Fleet's "Dreams in Gold Tour" stops at the scaled-down Smoothie King Center on Tuesday. Durand Jones and the Directions and Crown Lands open the show. Tickets start at $45.50.
Other notable shows:
Pianist and jazz teacher Jesse McBride and the Next Generation greet the deceased Harold Battiste, the New Orleans saxophonist, producer and arranger who created hits by Sam Cooke and Sonny & Cher and helped launch Dr. John's career. Tribute shows are Fridays at 8 and 10 p.m. at Snug Harbor Jazz Bistro. Tickets are $30.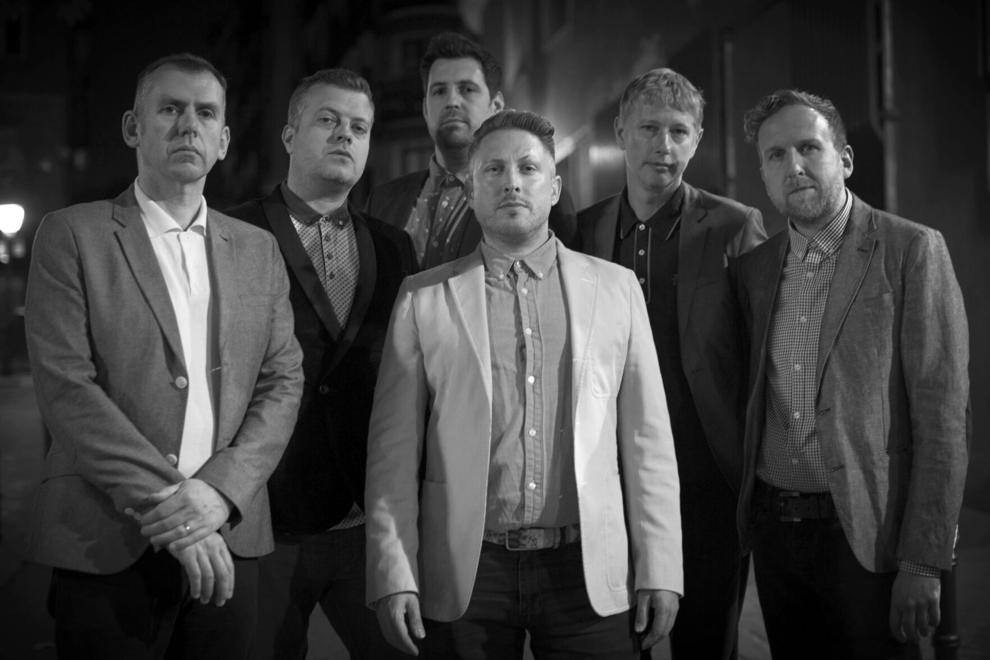 Jon Cleary and the Absolute Gentlemen Monsters fun at Maple Leaf Bar at 8 p.m. Friday; tickets are $20 in advance, $25 at the door. Then at 11 p.m. Friday, the Leaf presents the dirty sixan instrumental soul-jazz band from England inspired by Blue Note and Prestige recordings of the late 1960s. Led by trumpeter Nick Etwell, who have worked with Tom Jones and Mumford & Sons, the band are on tour in support of their new EP "Soho Filth". Tickets are $15 in advance, $20 at the door.
To catch Turn at Tipitina on Friday. Tickets are $24.
Galactic stages its "Special Halloween" at Tipitina with the Company stores open on Saturday from 10 p.m. Tickets are $38.
Modern jazz quartet pushing the boundaries Nolatet – bass player James Singletondrummer Johnny Vidakovitchpercussionist/vibraphonist Matt Dillon and pianist Brian Haas – returns to Snug Harbor for the first time in three years on Saturday for shows at 8 p.m. and 10 p.m. Tickets are $30.
Demi Lovato headlined the Fillmore on Tuesday. Sarah dead opens the show. Tickets start at $70.50.