New products
Nureva Inc. to Showcase HDL410 Audio Solution at Zoomtopia
Nureva Inc., an innovator in advanced audio conferencing solutions, has announced its participation in Zoomtopia. The event will take place November 8-9 at the San Jose Convention Center in California.
Visitors to Booth 5 will learn how Nureva's audio conferencing systems make it easy and cost effective to achieve consistent and comprehensive audio coverage in different spaces. This includes the medium, large, and extra-large Zoom Meeting Spaces.
The company will also showcase its HDL410 audio conferencing system, announced last week. The HDL410 delivers professional AV quality audio performance in very large spaces without the cost and complexity of a multi-component professional AV system. It also combines a powerful connection module with two integrated microphone and speaker bars. With that, it offers advanced processing and high-end features for rooms up to 35 feet by 55 feet.
Powered by patented Microphone Mist technology, Nureva systems fill a space with thousands of virtual microphones to provide room-wide shooting, and they all work seamlessly with Zoom. This allows everyone to be heard throughout the room. This is independent of location, direction, or the presence of sounds such as HVAC or spotlight fans.
Nureva will also showcase the latest features and updates to the Nureva console. It is a cloud-based platform that makes it easy to remotely manage and monitor Nureva audio systems and third-party cameras. Additionally, visitors can learn about the growing library of APIs and integrations. These apps allow IT managers to integrate Nureva systems into existing workflows. This includes a recently announced sound localization device API that supports third-party PTZ camera tracking.
"We're thrilled to be back at Zoomtopia with our all-new audio solution for extra-large Zoom collaboration spaces," said Nancy Knowlton, CEO of Nureva.
Audiovisual projects
3G supplies d&b loudspeakers for Grupo Firme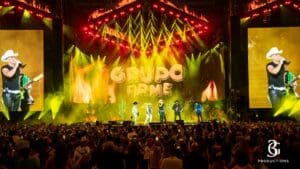 Grupo Firme is a regional Mexican group based in Tijuana, Baja Calif. which made its way from the underground music scene to the Billboard charts. They have received international recognition and nominations for a variety of awards. The band are currently taking part in their "Enfiestados y Amanecidos" stadium and arena tour.
Here, 3G Productions handles all production for the tour. This includes a d&b audiotechnik SL-Series loudspeaker system for the stadium portion which debuted at SoFi Stadium in Los Angeles in May. It then ended at Allegiant Stadium in Las Vegas in September. The band will continue touring arenas for the rest of the year starting in October.
"It's a different ball game to step into stadiums, and as this was the first time this band had played in these venues, it was critical that we provided the best tool for the job," says Keith Conrad, CEO of 3G Productions. "We chose d&b SL-Series as the backbone of the system because it ticked all the boxes. The immense power of the GSL8/12 enclosures allows it to cover a very large area as well as the flexibility to push the front of the house further than a typical arena or theater. Also, we were only able to use one delay ring for some of the biggest stadiums in the world. Finally, we always took advantage of d&b's amazing prediction software, ArrayCalc, to model each site to ensure there was even coverage throughout.
More than an ordinary concert
The band offers more than just a typical gig. Each show contains many improvised elements to delight their fans. The show lasts approximately three hours. Here, each performance varies according to the audibles that Eduin Caz, the lead singer and one of the two founding members, calls out to the band during the performance. There are around 24 musicians on stage, usually a massive 18-person horn section, along with guitars, bass, drums and an accordion. In addition to the three lead singers, there are several other singers and a rotating crew of dancers.
The SL series is popular for its well-designed directivity control, extended low frequency response and advanced rigging options. GSL sets the standard for power, precision and control for the most important and impactful applications. He is also the oldest brother in the family.
"The only complications we couldn't fully resolve were sound reflections," says Julio Valdez, systems engineer at 3G Productions. "There are many surfaces in a typical stadium that cannot be avoided due to adjoining audience areas; but the GSL shone by cutting off reflective decay as much as possible. We used ArrayProcessing on the sector and paddings on every show. [This] absolutely helped cut through the highlights in the room.
The system configuration consists of 20 GSL cabinets on each side for mains and outputs, 4 x 16 each J-series as delays, 36 x SL-SUB as sub array (floor stacked). It also uses 32 V-Series V10P point sources for front fills. Finally, D80 amplifiers power the entire rig.
people and places
Williams AV appoints Norhisham Iskhandar as Director of International Technical Sales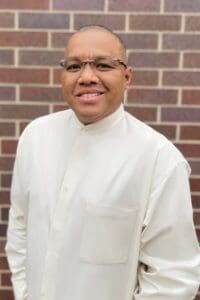 Williams AV, a leader in assistive communication technology, has appointed Norhisham (Nori) Iskhandar as its new director of international technical sales.
"With increasing demand in Asian and Middle Eastern markets," says Per Persson, Vice President of International Sales, "Nori's presence will support and facilitate our international territories."
Iskhandar has extensive experience in the audio and video industry, the company explains. He previously worked for companies such as Blackmagic Design, Sennheiser and Void Acoustics. He brings a wealth of industry knowledge to Williams AV through his past roles in business development, product management and technical support for APAC.
"I'm passionate about building long-term customer relationships; and be a resource for my clients to find the best technology solution for their projects," notes Iskhandar. He concludes, "I look forward to helping channel partners in Asia and the Middle East grow with Williams AV's assistive communication products.
Jetbuilt Appoints Jonathan Breckon-Rowe as EMEA Director
Jetbuilt recently welcomed Jonathan Breckon-Rowe to the team as EMEA Director, bringing additional energy to their ambitious global strategy.
Breckon-Rowe, former CTO at Kramer, brings with him more than 25 years of industry knowledge. It now adds further momentum to Jetbuilt's product roadmap, the company adds. The integration of Breckon-Rowe as EMEA director reinforces the company's plans to drive international brand recognition and sales.
Having held key positions at companies such as Kramer, Breckon-Rowe identified this role at Jetbuilt as a great opportunity. He notes, "This software's ability to streamline the installation process and workflow for AV professionals is changing the industry. It's no exaggeration to say that the technology created by Jetbuilt is the future of the professional AV industry. I am thrilled to be part of such a transformative mission.
"We are delighted to have Jonathan on board," comments Jetbuilt CEO Paul Dexter. "His deep experience in AV technology as well as his industry connections have added a new breadth of expertise to the Jetbuilt team and we view this new appointment as a major step in the right direction for our global expansion strategy. ."